We are working with Smart TMS to administer rTMS to our patients. If you have any questions that are not answered here, please do not hesitate to contact us.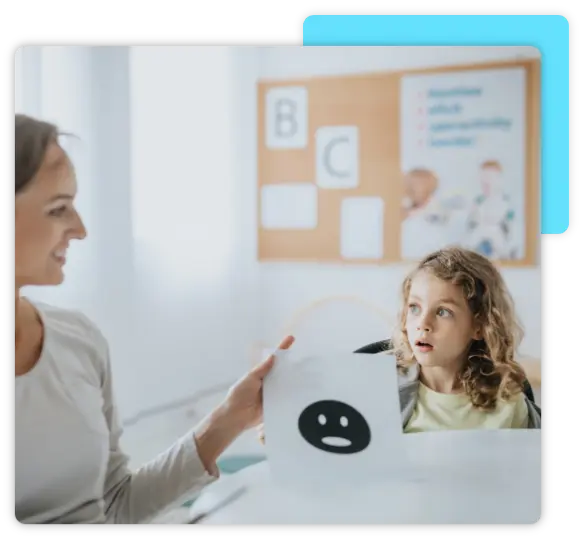 We know how difficult it can be to decide which treatment is best for you. To help you make your decision, we offer an online safety screening via our tailor-made patient portal, Mending Minds. This is completely free of charge. We also invite you to visit your local clinic to learn more about TMS and meet your practitioner who will be administering your treatment.
Once you're happy that TMS is the right treatment for you (and it is for most people!), you'll have a video chat with one of our partner clinicians. We like to ensure our patients are as comfortable as possible for this consultation and strongly believe that home is where you'll be most comfortable. So, make yourself a cuppa and speak with one of our knowledgeable clinicians about your condition and how TMS treatment can help you.
Your First TMS Session and Treatment
Your first session will be an hour long. During this session, you'll have your measurements taken (if you didn't visit before your consultation) and have the opportunity to ask your practitioner any further questions.
You're likely to start your treatment by having one session of TMS per day, but some patients are able to increase this to 2 or even 3 sessions spaced out throughout the day. Your practitioner will help you track your progress and we can arrange up to two additional reviews with your clinician should you need them. You'll be able to go about your day as you would normally straight after treatment as it's non-invasive and side effects are minimal and mild in severity.
Each session of TMS lasts about half an hour and the number of sessions you are prescribed will depend on your assessment and prescription. The typical treatment pattern is one session per day, 5 days a week for 3-6 weeks.
Review and Monitoring During Treatment
Our assistant psychologist will also offer Mindfulness and relaxation therapy during the TMS sessions. Once you've completed your prescription, we'll get you talking to your clinician again.
Most patients will choose to sign up to one of our Continuous Care programmes to help them stay well. Some people prefer to be discharged back to the care of their GP without any top up treatment.
Follow Up After Treatment
Unlike some other clinics, we continue to provide care for you after the rTMS treatment ends and you recover from depression and anxiety, if required and appropriate. Once your sessions are completed with our partner TMS providers, please come back to your Oaktree Connect portal to make further follow up appointments with your referring psychiatrist.
Many of our patients have continued to see the doctor they met for TMS for review of their medication and overall care or benefited further from psychological (talking) therapies available at Oaktree Connect for various psychological issues.